Cloudways Hosting Reviews 2022: The Good and the Bad (Honest Thoughts)
Are you thinking about using Cloudways plans to host your WordPress or other sort of website? We'll help you decide whether this popular hosting company is perfect for you in our hands-on Cloudways Hosting Reviews 2022.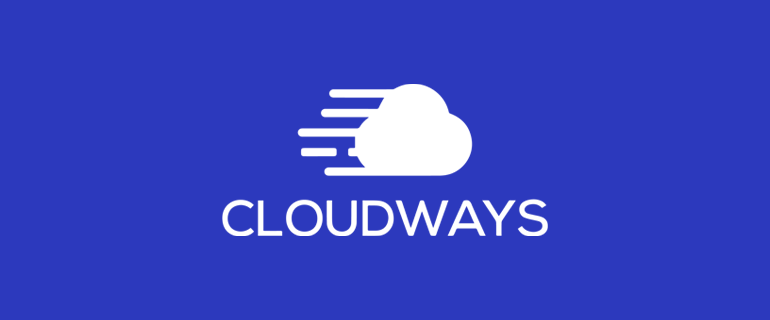 Cloudways web hosting is somewhat of an anomaly in the hosting industry due to its novel approach to hosting. Rather than providing its own infrastructure, Cloudways lets you choose between five cloud hosting providers: DigitalOcean, Vultr, Linode, AWS, and Google Cloud.
Cloudways server then takes care of correctly setting and maintaining the server, as well as providing you with a variety of useful tools for managing your website.
The benefit of this strategy is that you can obtain high performance at a minimal cost. However, because Cloudways is a bit more sophisticated than traditional hosting, we do not suggest it to all users.
Everything we'll cover in our 2022 Cloudways review is as follows:
Performance tests
User experience
Key features
Support
Pricing
Pros and cons
FAQs
Recommendations
How We Conducted Our Cloudways Review?
We always strive to be entirely objective in our hosting evaluations, which is why we created and paid for our own Cloudways account in order to write this one. Our experience was identical to yours, and Cloudways did not offer us any special price or even know we were writing this comment.
All of the tests we conducted, the screenshots we took, and our general observations were based on our direct experience with the Cloudways account we purchased.
Now that we've cleared things up, let's get into our Cloudways review.
While Cloudways does employ the novel cloud hosting approach discussed in the introduction, Cloudways also offers a feature set that compares favourably to more "conventional" hosting services.
To begin, let us discuss the hosting environment itself. Cloudways instals and configures a hybrid "Apache + Nginx" stack on your server. It then provides several caching layers, including Nginx, Varnish, and Memcached, to optimise performance. Additionally, there is an option to easily install Redis.
When Cloudways configures your server, it will immediately apply all of these features, as well as secure your server and maintain it up to date.
Additionally, hosting Cloudways has the following important features:
Automatic server-level backups and single-site backups on-demand
Staging sites
Free WordPress performance plugin named Breeze.
Site Cloning
Free SSL certificates
Built in content delivery network (CDN)
For transactional emails, SMTP is used at the server level.
Protection against bots
Cron job administration
Basic server monitoring
Option to collaborate with additional team members
Many of these features will be discussed in further detail later in our study.
Reviews
Best of
Cloudways Performance Tests
To begin our in-depth examination of Cloudways, let's run some performance tests. After all, performance is a critical factor to consider when selecting a hosting service.
To evaluate Cloudways' speed, we created a real-world test site utilising the popular Astra theme, as well as a fully functional demo site. Additionally, our test site incorporates the Breeze performance optimization plugin, which Cloudways pre-installs.
We're using a $10/month DigitalOcean server for our server.
After that, we ran it using two website performance testing tools:
WebPageTest is used in conjunction with a throttled FIOS connection to gather one-time performance metrics. We conducted nine tests and calculated the median value.
Load Concentrate on Cloudways' scalability. We bombarded our site with 20 visitors in less than 60 seconds.
WebPageTest
Cloudways performed admirably in a single WebPageTest examination, with a median load time of less than half a second. This is one of the greatest results we've seen with any of the WordPress hosts we've evaluated:
Cloudways WPT Results
Load Concentration
Cloudways also fared admirably in the Load Focus test. The mean average reaction time was 582 milliseconds, and the 90th percentile response time was 611 milliseconds. This is one of the better outcomes we've seen from any host, albeit Nexcess (our review) and WP Engine (our review) fared slightly better.
Cloudways performance review in Load Focus
Nonetheless, Cloudways outperforms other cheap providers by a wide margin, which is rather surprising given that our test site costs only $10 per month.
Cloudways performed admirably in our tests, especially given its low price.
User Experience with Cloudways
Due to the unique nature of the Cloudways experience, let's begin by setting up a server and installing WordPress. Then, we'll walk you through some of the tools that come with Cloudways' proprietary dashboard for managing your websites and servers.
How to Start a Server and Install WordPress?
When you join up for Cloudways for the first time, you'll be asked to launch a server and deploy a "application." Any software that you wish to install on your server is considered an application – for example, WordPress, Magento, or Laravel.
After selecting your application and entering some basic information, you can make three critical choices. You have a choice…
Your cloud hosting service provider
Your server's resources
The physical location of your server
At the bottom, you'll find a summary of the price, and then you can click Launch Now to begin creating your server:
Managing a server
Your Cloudways dashboard is divided into two sections:
Servers – this is where all of your cloud servers are managed.
Applications – here is the area in which you administer your own websites.
When you open a server's dashboard, you can manage all of the server's configuration settings, including:
Monitoring – keep an eye on the resources allocated to your server.
Vertical scaling -Can quickly enhance your server's resources.
Backups – create complete backups of your server.
SMTP — at the server level, you can configure an SMTP provider for transactional emails.
How to Manage Your WordPress Site?
You'll get a list of all of your WordPress sites if you navigate to the Applications tab. By clicking on a certain site, you'll be sent to its dashboard. This is where you will find all site-specific information and tools, such as:
Viewing credentials for WP admin, FTP, and MySQL, among others.
The process of associating domains with your website.
Configuring cron jobs.
The free SSL certificate is installed.
Backups and backup management.
Using Git to deploy a website.
Integrating the Cloudways Content Delivery Network.
Now, let's take a look at some of Cloudways' most useful tools for managing WordPress blogs.
To begin, Cloudways wordpress includes an intuitive cloning/staging tool, which can be accessed via the main Applications list. You can either construct a dedicated staging site or just clone your site to the same or another server:
Site of staging
If you build a staging site, it will appear as a separate application, allowing you to effortlessly push and pull data between your live and staging sites:
Management of staging
In addition to the server-level backups that Cloudways automatically performs, you can create on-demand backups for a specific site under the Backup And Restore tab:
Backups of the website
The Cron Job Management page provides an incredibly straightforward interface for configuring your own server cron jobs:
Cron job
Finally, the SSL Certificate option enables you to quickly and easily install a free Let's Encrypt SSL certificate:
SSL encryption certificate
This is by no means an exhaustive list of tools, but our goal is to demonstrate that Cloudways does provide a comprehensive suite of administrative tools that compares favourably to more "conventional" hosts.
Cloudways Support
At Cloudways, support can be a bit of a minefield.
Cloudways support is adequate for the job, but you should be aware that it is not as comprehensive as assistance at another host, particularly a managed WordPress server.
Cloudways supports both your hosting server and the Cloudways platform by default. If you have an issue with the server or with Cloudways itself, Cloudways will undoubtedly intervene and assist you.
You can reach them via live chat assistance 24 hours a day.
Cloudways, on the other hand, does not include application support by default. That is, they do not provide official support for any software you install on your server, for example, WordPress.
For instance, if you encounter difficulties with Cloudways' WordPress setup, their support team will assist you. However, if you have a mistake on your WordPress site, this is not covered by the free support (though Cloudways will sometimes help anyway).
If you require this level of advanced application support, you can pay an additional fee for premium service, which is not inexpensive.
Cloudways support options are analysed.
Cloudways Pricing
The cost of Cloudways is determined on the cloud hosting provider you select and the resources available on your server.
The cheapest option, in general, is the $10 entry-level DigitalOcean server, which already provides good performance. It will be considerably cheaper if you use our Cloudways discount.
You do not need to pay for cloud hosting individually. The pricing displayed at Cloudways includes both the underlying cloud hosting and Cloudways fees.
Review of the DigitalOcean pricing model
One thing to keep in mind is that the overall price is typically a multiple of the underlying hosting cost.
For instance, consider the following breakdown of DigitalOcean's plans:
Total Cost — this figure includes both the underlying and Cloudways' fees. This is the monthly payment.
DigitalOcean Price Is the unmanaged VPS's price if purchased directly from DigitalOcean.
Implied Cloudways Fee – this is effectively what you're paying for the Cloudways service on its own (total price minus DigitalOcean price).
For example, here's how DigitalOcean's plans are broken down:
The total price includes the underlying as well as Cloudways' fee. This is the monthly payment.
Price from DigitalOcean Is the price of an unmanaged VPS purchased straight from DigitalOcean.
Cloudways Fee – what you're ultimately paying for the Cloudways service on its own (total price minus DigitalOcean price).
| | | | |
| --- | --- | --- | --- |
| Tier (RAM) | Total Price | DigitalOcean Price | Implied Cloudways Free |
| 1 GB | $10 | $5 | $5 |
| 2 GB | $22 | $10 | $12 |
| 4 GB | $42 | $20 | $22 |
| 8 GB | $80 | $40 | $40 |
As you can see, the premium you pay for Cloudways over the underlying cloud hosting increases as your hosting package is upgraded, creating an odd situation:
Cloudways is quite inexpensive for servers with fewer resources. For instance, if you purchase the entry-level server (which is sufficient for the majority of websites), Cloudways is a good deal, as you are simply paying $5 per month to have Cloudways manage your DigitalOcean server.
However, if you're considering acquiring one of the higher-resource servers, Cloudways may be prohibitively pricey for the services it provides. You pay a $5 premium above the underlying hosting on the 1 GB plan to a $40 premium on the 8 GB plan, despite the fact that the Cloudways platform is same in both cases.
Which Cloud Hosting Provider Should You Use?
If you're unsure which cloud hosting service to use, we recommend starting with Vultr's high-performance servers. They're somewhat more expensive than DigitalOcean's entry-level servers, but the modest premium is well worth it for the better performance.
Cloudways Vultr HF pricing Review
You can begin with the fewest resources possible (the cheapest server) and scale up as needed.
Cloudways Pros and Cons
As we near the conclusion of our Cloudways review, let's discuss some of the advantages and disadvantages of using Cloudways for hosting.
Pros
Excellent value for money. Even the most basic Cloudways package may deliver exceptional performance at scale.
No arbitrary limitations. Cloudways does not impose any arbitrary limits on website size. As long as your server has sufficient capacity, you can host an unlimited number of websites.
Important WordPress tools – this package includes useful features such as staging sites, backups, and a WordPress optimization plugin.
Server-level SMTP – this is an extremely helpful feature for sending dependable emails, as many other cloud server panels need you to configure SMTP services for each WordPress site separately.
Cons
A little more difficult to manage than regular hosting. Again, you do not have to be a developer to participate, although complete beginners may wish to avoid it.
Pricing is less attractive for servers with a lot of resources. Cloudways' pricing structure is a multiple of the underlying hosting cost, which might be prohibitively expensive for high-resource servers.
There is no email hosting. You'll need a separate email hosting service if you wish to create a personalised email address (you@yoursite.com).
Cloudways Review 2022 Frequently Asked Questions
To conclude our Cloudways study, let's go through some frequently asked questions.
Is Cloudways a quick service?
Yes! Cloudways is lightning quick and provides fantastic value for money. Consider Vultr's high-performance servers if you're on a budget.
Is Cloudways compatible with WordPress?
Yes! Cloudways works exceptionally well with WordPress and includes a variety of WordPress-specific capabilities, including WordPress-optimized server-level caching, staging sites, and a free WordPress optimization plugin.
Is Cloudways a decent place to start for beginners?
While Cloudways is certainly accessible to non-developers, we would not recommend it to complete newbies building their first websites. You may wish to go with a more traditional host until you have a firm grasp on the fundamentals of website management.
How long is the free trial period for Cloudways?
Three days are included in the free trial. Following that, you'll need to purchase a plan.
How is Cloudways' billing system configured?
Cloudways charges on a per-use basis — there are no long-term contracts. Each month, you'll be charged based on your actual usage for that month, which is billed to the hour. At the beginning of each month, you'll receive an invoice detailing your previous month's consumption.
What are some viable Cloudways alternatives?
Due to the popularity of cloud hosting, there are numerous tools available to assist you in managing cloud hosting. Several popular choices are RunCloud, GridPane, SpinupWP, and Ploi.
These tools are a little more involved, but not significantly so.
Should You Continue to Use Cloudways After 2022?
As stated previously, Cloudways is an outstanding hosting company that provides exceptional value for money, but it is not the appropriate host for everyone.
Therefore, let us discuss when you should use Cloudways and when you should use another server (along with some good Cloudways alternatives).
Utilize Cloudways If…
Cloudways is a wonderful choice if you're seeking for high performance on a budget, owing to their innovative cloud hosting model. You can host numerous websites with surprisingly high traffic with only the smallest DigitalOcean server (as long as you use page caching).
Cloudways is a little more sophisticated than a standard website, but you should have no trouble utilising it if you've previously created a few websites.
In general, if you're seeking for high-performance hosting between $10 and $50, Cloudways is one of your best options.
Make sure to utilise our Cloudways discount during your first three months to save money.